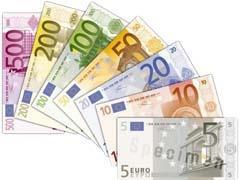 TURKMENISTAN: Two funding agreements have been signed for construction of sections of the 686 km north-south railway which will link Kazakhstan and Iran via Turkmenistan, running inland parallel to the Caspian Sea.
On February 18 the Asian Development Bank and the government of Turkmenistan signed a memorandum of understanding under which ADB will provide US$225m towards the 200 km Kazakh border - Bereket section. In January the Islamic Development Bank signed a loan agreement for the 256 km between Bereket and Etrek, bringing IDB's total participation to US$371m.
The total cost of the project is US$1·4bn. Starting at Uzen in Kazakhstan, the north-south line will run 146 km to the Turkmen border and then 470 km through Gyzylgaya, Bereket (formerly Gazanjyk) and Etrek to the Iranian border, and finally 70 km to Gorgan.
It is intended to promote regional trade by providing a direct route connecting Europe with the Persian Gulf ports, increasing rail's role in the transport sector and encouraging local economic development.
The project was agreed at the second Caspian summit in Tehran in 2007 and construction was formally launched later that year. According to a speech given by President Gurbanguly Berdimuhamedov on January 15, 235 km of the route was completed during 2009.