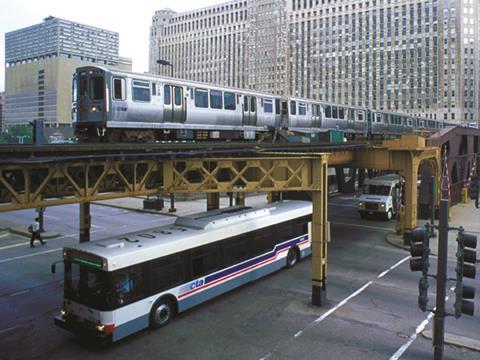 USA: Chicago Transit Authority has placed a $331m firm order for 300 more 5000-series metro cars, Bombardier Transportation announced on July 20.
The order is an option under a July 2006 contract and brings the total number of 5000-series cars ordered by CTA to 706, worth a total of around $1bn. The first 5000-series cars began in-service testing in April 2010.
The 5000-series cars are the first in the CTA fleet with AC traction, which Bombardier says will allow regenerative braking and along with real-time diagnostics should give lower maintenance costs and improved reliability. CCTV is fitted, and active suspension will provide level access from platforms.
The cars are being produced at Bombardier's plant in Plattsburgh, New York.