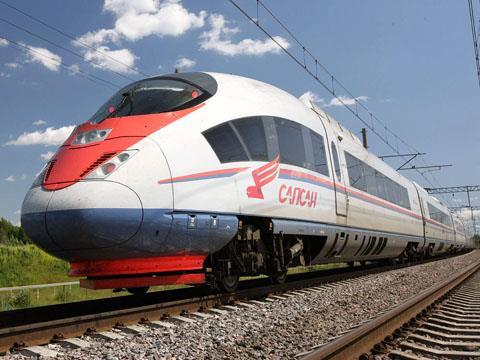 INTERNATIONAL: China's Ministry of Railways has signed a memorandum of understanding to work with Russian Railways on the development and introduction of high speed trains in the Russian Federation. The MoU covers both the upgrading of existing lines for faster speeds and the construction of dedicated high speed lines.
The agreement was signed in Beijing on October 13, by RZD President Vladimir Yakunin and Minister of Railways Liu Zhijun. The Russian delegation was visiting the Chinese capital in conjunction with talks between the Russian and Chinese premiers. The two sides agreed to establish a joint working group on high speed rail, which will be set up by December 1.
High speed rail is a key priority in RZD's strategic development plan, which was formally approved by Prime Minister Vladimir Putin on June 17 2008. This envisages the creation of more than 10 800 route-km suitable for high speed running by 2030, compared with around 650 route-km at present. Existing lines will be upgraded for 160 km/h running, and new lines built for 350 km/h operation.
October 14 saw the signing of a second agreement between the Director General of TransContainer Petr Baskakov and his counterpart at China Railway Container Transport Corp, covering the establishment of a joint venture to develop international container services between China, Russia and Western Europe.
According to TransContainer, the joint venture company will have an equity capital of US$2m. It will provide full transport and logistics services on two routes via the Russian border crossing at Manzhouli/Zabaikalsk and the Kazakh connection at Alanshankou/Dostyk. Creation of the joint venture is expected to boost the proportion of rail freight moving in containers between China and Russia from 12·5% to 40% by 2015.