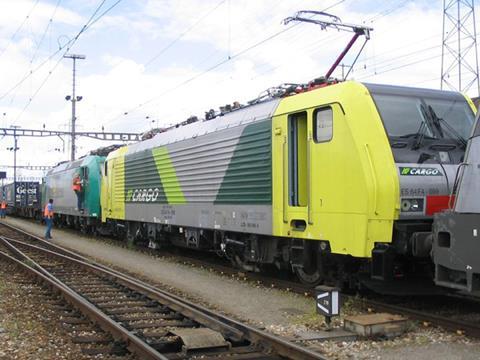 ITALY: DB Schenker has become the second largest rail freight operator in Italy after increasing its stake in NordCargo srl to 60%, the German national railway's freight subsidiary announced on January 13. DB Schenker's existing Italian subsidiary is to be merged into NordCargo.
Milano-based NordCargo has been active in the freight market since September 2001, and was spun off from Ferrovie Nord Milano at the end of 2003. It has around 200 staff and ran 7 000 trains totalling 1·4 million train km in 2008, generating revenues of €40m. DB acquired a 49% stake in January 2009.
'In 2001, we were the first company to successfully tackle the challenge of entering the liberalised rail freight market', said FNM Chairman Norberto Achille. 'Together with the leading European rail freight company, we now play an even more important role in that market. In terms of transport volumes and revenues, we are the second-largest Italian rail freight operator.'
NordCargo will merge with DB Schenker Rail Italia, which was formed in 2004 as a successor to Strade Ferrate del Mediterraneo. Its activities are concentrated in the northwest of Italy, with 100 staff and 2008 revenues of €17m.
DB Schenker Rail said Italy is one of its most important foreign markets, accounting for a quarter of its international revenues in 2008. 'The amalgamation of these two companies will enable us to improve our product portfolio in Italy and along north-south corridors', said Chairman Dr Alexander Hedderich.