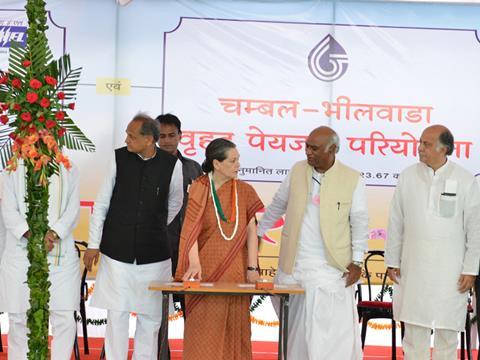 INDIA: Politicians and members of the Railway Board attended a ceremony on September 22 to lay the foundation stone for the Mainline Electrical Multiple Unit Coach Factory which is being developed at Bhilwara in Rajasthan.
Construction of the Rs8bn plant was approved in the railway budget for 2013-14. BHEL is funding construction of the factory and the government of Rajasthan is providing the land, while Indian Railways has committed to placing orders.
Indian Railways uses MEMUs on its longer-distance commuter routes from rural areas and smaller towns into larger cities. Currently built only by Rail Coach Factory in Kapurthala, MEMUs offer faster acceleration and deceleration than locomotive-hauled trains, and use around 30% less energy.