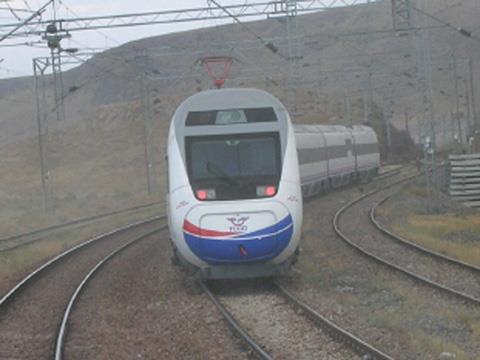 TURKEY: Transport Minister Binali Yildirim confirmed on December 30 that contracts had been signed to build a 75 km mixed-traffic high speed line from Bilecik to Bursa, and that civil works would start this year.
The line is to be built in two sections for opening by mid-2015. The first section from Bursa to Yenisehir is to be constructed by the YSE Yapi-Tepe Insaat consortium for completion 'within 30 months'. Civil works will include excavation of 20 tunnel sections and construction of 20 viaducts and 44 bridges. A second contract covers the section from Yenisehir to Bilecik, where a junction will connect the branch with the Eskisehir – Gebze high speed line now under construction for opening in 2014 as well as the existing Ankara – Istanbul main line.
The line is to be designed for 250 km/h operation and will handle both passenger and freight traffic. Bursa is not served by TCDD's conventional network.
The government's infrastructure master plan envisages the construction of up to 4 000 route-km of high speed lines by 2023, the centenary of the foundation of the Turkish republic.