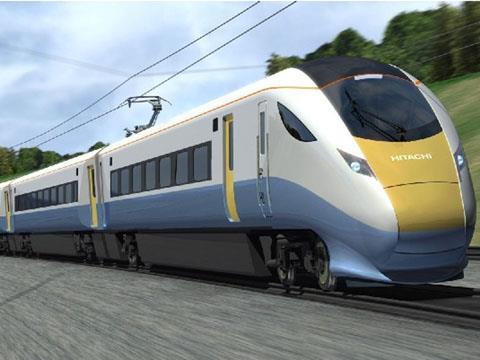 UK: A European Rail Research Centre is to be opened in London by Hitachi, the company announced on October 10. Initially to be located within Hitachi Rail Europe's offices in the centre of the city, the centre will form part of Hitachi Europe's Transportation Energy & Environment Research Laboratory, which sits within the group's global research division.
ERRC is intended to address specific aspects of railway components and technology, including external and internal rolling stock design, manufacturing processes, vehicle maintenance and traffic management systems.
According to the company, railway systems are among its core activities in the European market, and ERRC will support current and future rail contracts, including the construction and maintenance of 596 cars for the UK's Intercity Express Programme and the development of a prototype Traffic Management System for Network Rail.
Hitachi is currently finalising plans for a rolling stock assembly and manufacturing plant in Newton Aycliffe in northeast England. The research centre could be expanded in the future with a local office to support the plant, according to Kiyoshi Yamamoto, Managing Director of Hitachi Europe.