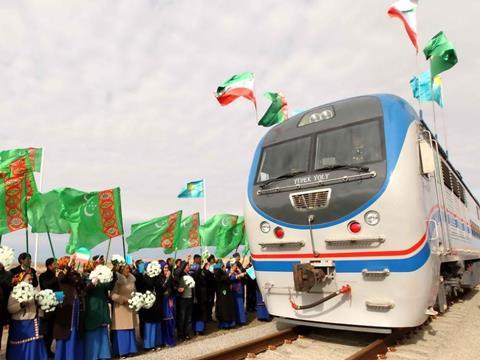 TURKMENISTAN: The Ministry of Railway Transport has awarded Huawei a contract to supply GSM-R for the 265 km line from Bereket to Ak Yayla on the Iranian border.
The line was officially inaugurated by the presidents of Turkmenistan, Iran and Kazakhstan on December 3 last year.
The scope of the contract includes a multi-service transport platform backbone, video conference facilities for station offices, data-storage and station public address systems.
The Chinese company has previously won contracts to supply GSM-R for the Buzhun – Serhetyaka, Buzhun – Chilmammet, Chilmammet – Bereket and Ashgabat – Bereket – Turkmenbashi lines.