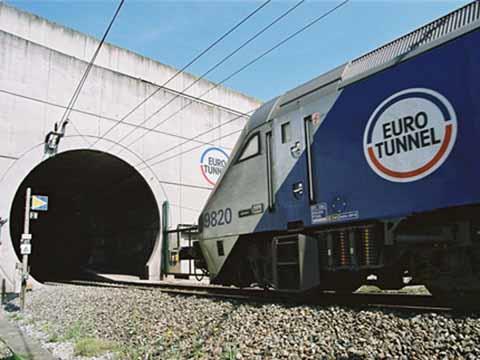 EUROPE: Eurotunnel's annual bi-national safety exercise in the early hours of January 15 saw firefighters, paramedics and police from both sides of the Channel working together with the tunnel operator's staff to simulate a lorry fire on a shuttle train travelling towards the UK.
The 2012 exercise involved the controlled stop of the train, evacuation of the lorry drivers and the successful operation of a SAFE fire-suppression station.
Eurotunnel has now commissioned all four of the 870 m long SAFE stations, located in the running tunnels close to the two crossover caverns. Once a fire has been detected on a train, it is brought to a standstill in a SAFE station. Hot spots are automatically detected, and the area immersed in a mist of water at high pressure 'which limits fire propagation by preventing oxygen access and helps to extinguish it'.
'The construction of the four SAFE stations, whose effectiveness has been demonstrated during this 22nd BINAT, is proof of our ability to innovate and of our desire to constantly improve the quality of our service', said Groupe Eurotunnel Deputy Chief Executive Michel Boudoussier.