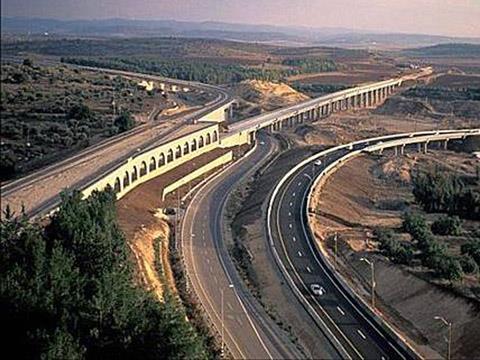 ISRAEL: On January 17 the government approved the alignment for the final two sections of the A1 direct rail link to Jerusalem. Construction of some sections has been underway for several years, and the route is now expected to open at the end of 2016, although the transport ministry believes that work could still be completed by the end of 2015.
Minister for Transport & Road Safety Yisrael Katz announced the preferred alignments for the final 22 km between Sha'ar Hagai, Mevaseret Zion and Binyanei Hauma, which include four tunnels, three bridges and a deep-level station at Binyanei Hauma which will be 80 m below ground. The cost of these two sections is put at US$815m out of the total $1·85bn for the whole line.
Katz said that the decision put an end to a long planning process, under which several alternative alignments were considered. He noted that the choice of the preferred route crossing Yitla Creek had led to lengthy discussions at the National Council for Building &Planning. The minister said alignment selected was the best compromise between design considerations in the difficult terrain and the wish to minimise damage to the environment and landscape.
The initial section of route from Ben Gurion airport to Anava Junction was completed when the line to Modi'in opened three years ago. Infrastructure works on the next 8 km from Anava to the trappist monastery at Latrun were completed shortly afterwards, and the 4 km between Latrun and Sha'ar Hagai is currently being tendered. Tunnelling contracts for Sections C and D were awarded last year.
According to Katz, the direct line will reduce journey times between Tel-Aviv and Jerusalem to 28 min, bringing 'significant relief to the people of Jerusalem' and allowing thousands of daily commuters to avoid severe bottlenecks on the roads leading into both cities.