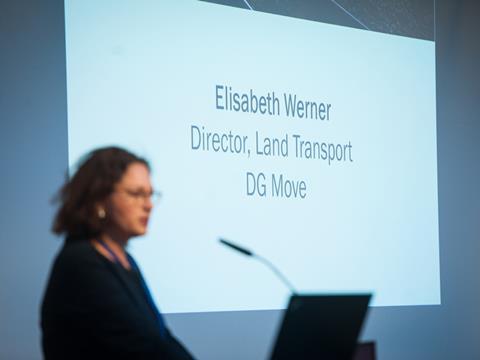 EUROPE: 'Implementation' was the watchword of speakers and delegates at Railway Gazette Group's third European Rail Summit, which was hosted by the Representation of the Free State of Bayern to the EU in Brussels on November 7.
Entitled 'Beyond the Fourth Railway Package', the Summit addressed the policy challenges facing the European rail sector as it looks to implement the market and technical pillars of 4RP while simultaneously responding to a rapidly changing transport market.
Our Storify captures the essence of the various presentation and panel discussions throughout the day, and includes a video stream of the keynote address given by Elisabeth Werner, recently appointed Director of Land Transport at DG Move.
Full analysis of the European Rail Summit will appear in the January 2018 issue of Railway Gazette International.