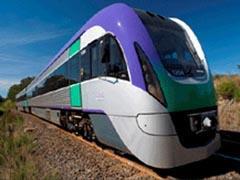 AUSTRALIA: Victoria state premier John Brumby announced the purchase of a further nine three-car VLocity DMUs on July 31, along with an extra centre car to lengthen an existing two-car unit.
The Bombardier trains will be used to boost capacity as part of an A$236m package of investment in regional services on the 1 600 mm gauge V/Line network.
The first of the existing trains train to be lengthened under a previous contract for 22 trailer cars is expected to re-enter service this month.