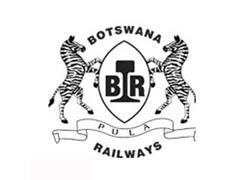 BOTSWANA: Botswana Railways' passenger service is to be suspended with effect from April 1, the Ministry of Works & Transport announced on February 25. The overnight train between Francistown and Lobatse accounts for less than 10% of BR's operating revenues, and loses P30m a year which has until now been cross-subsidised by freight activities.
Lewis Malikongwa, Deputy Permanent Secretary at the ministry, said the government accepts that passenger services cannot operate on a purely commercial basis, but 'with the development challenges that the country is faced with, it might not be prudent for us to adopt a model of subsidy for rail passenger service at this stage. Furthermore, in light of the current economic conditions, government's focus on more critical development initiatives is essential.'
The fleet of 46 Union Carriage & Wagon coaches dating from 1991-93 has never received regular overhauls, leading to problems with the short term reliability and long-term viability of the service.
Road transport 'has been developing at a rather pleasant rate', said Malikongwa. 'We are banking on the road oriented public transport operators to seize the opportunity and make good the desires of our current rail customers.'