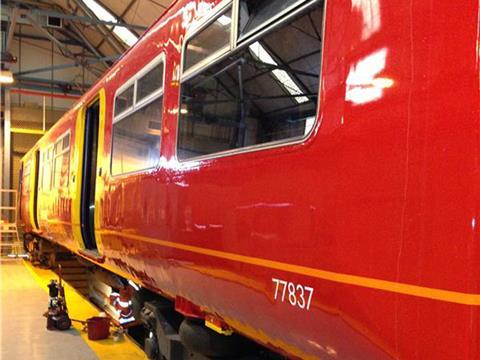 UK: Rolling stock repair and refurbishment company Railcare was placed in administration on July 31, with restructuring partners Kim Rayment, Ian Gould and Bryan Jackson from BDO appointed joint administrators.
Railcare operates former British Rail workshops at Springburn and Wolverton, and has around 500 staff.
BDO said the administrators were 'liaising with customers to understand their exact requirements, so trading may continue in administration while a purchaser for the business and assets is sought.'
'Unfortunately, the economic climate and difficult trading conditions significantly affected the business, together with reduced demand', said Rayment. 'However, we are hopeful of securing a sale and, depending on customer requirements, the company may continue to trade whilst this is explored.'
Trade union RMT said it understood that that Railcare had asked the government for assistance worth 'not much more than £1m' to help it survive a short-term cashflow crisis, but was turned down. A planned takeover by a German company had collapsed, and 'crisis talks' with another potential buyer had also failed, according to RMT.