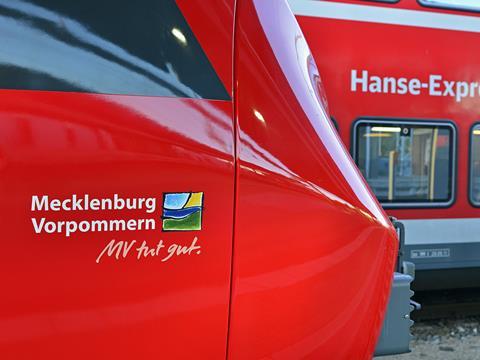 GERMANY: The Land of Mecklenburg-Vorpommern has decided to directly award incumbent DB Regio Nordost a contract to continue to operate Ostseeküste-West regional passenger services for a further two years from the end of its current contract in December 2019.
Announcing the decision on April 30, the Land's Ministry of Energy, Infrastructure & Digitalisation said it had opted for a direct award because there would not be time to run a tendering process before the current contract expires. It intends to award the next long-term contract through a competitive process.
The Ostseeküste-West services total around 1·5 million train-km/year on the Rostock Hbf – Schwerin Hbf – Büchen – Hamburg Hbf route. This passes through the Länder of Schleswig-Holstein and Hamburg as well as Mecklenburg-Vorpommern, which is leading the procurement process.
DB Regio and Schleswig-Holstein formally signed the 13-year Elektronetz Ost operating contract on April 29.