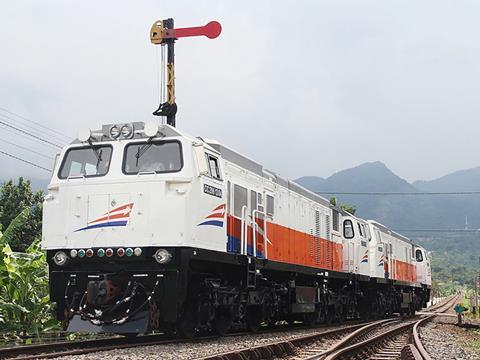 INDONESIA: Meeting in Moscow on June 7, Russian Railways President Oleg Belozerov and the President of Indonesian Railways Ed Sukimoro signed a memorandum of understanding to strengthen co-operation between the two railways.
As well as the construction of the new lines, the framework agreement covers joint participation in infrastructure and logistics projects, private and foreign investment schemes and co-operation in scientific and technical research projects, including the development of standards and training activities.
Belozerov said RZD 'would like to combine our capabilities, as we understand that we can use our potential in several areas'. Sukimoro said PT KAI was interested developing a rail-served logistics network in Indonesia with RZD's support. A new working group is to be stablished to identify 'areas of mutually beneficial co-operation'.
RZD has been working with PT KAI since 2010, and an MOU for the construction of a freight railway in Borneo was signed in February 2012. The co-operation was intensified in 2014 when a Romberg-Sersa-RZDstroy joint venture conducted a technical audit for this 192 km line, which will be mainly used to carry coal from mines in the centre of the island to ports on the east coast. Construction is now expected to start later this year.