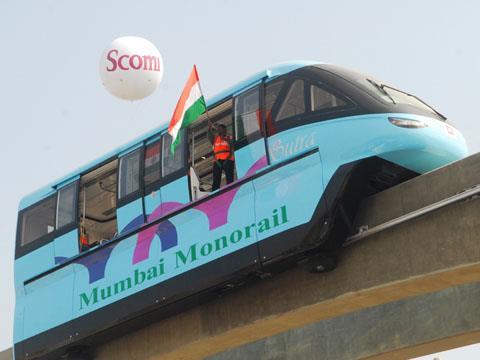 BRAZIL: Metro São Paulo awarded the Monotrilho Integracao consortium of Scomi, Andrade Gutierrez, CR Almeida and Montagens e Projetos Especiais a R$1·4bn turnkey contract to build the Line 17 monorail on June 2.

The 18 km elevated Gold Line with 18 stations will link São Paulo-Morumbi on Line 4 with Jabaquara, the southern terminus of Line 1. Interchange will be provided to Line 9 at Morumbi and the future Line 5 eastern extension at Agua Espraiada. The route is expected to carry 252 000 passengers/day.

The consortium will be responsible for design, supply, installation and commissioning of the Sutra straddle monorail, including 24 three-car trains to be provided by Scomi. Work should commence in July and is expected to take 42 months.

Scomi, in consortium with Larsen & Toubro, is currently building a 19·5 km monorail with 18 stations connecting Gadge Maharaj Chowk (Jacob Circle) to Wadala and Chembur in Mumbai; work is due for completion by the end of this year.