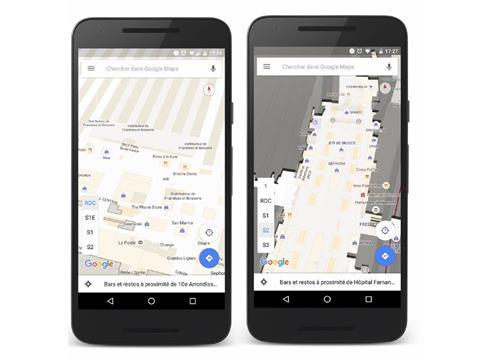 FRANCE: Station operating and development business SNCF Gares & Connexions has announced a partnership with Google that will see plans of 3 000 stations made available on the company's Indoor Maps product. In addition, 160 stations will be available on Street View, enabling users to undertake a virtual tour.
SNCF Gares & Connexions Managing Director Patrick Ropert said that he was particularly proud that details of 33 stations had been made available via Google in time for the start of Euro 2016 football championships on June 10. This would 'make life easier' for the 2∙5 million foreign visitors expected during the month-long tournament, he added.
'This is one of the largest partnerships for the digitisation of transport sites', said Google France Managing Director Nick Leeder. 'This is a strategic agreement for Google and we are delighted to be working with SNCF Gares & Connexions'.