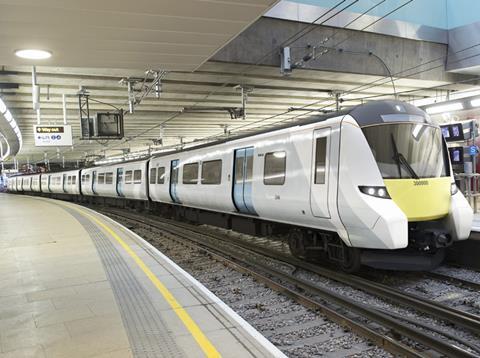 UK: Siemens has awarded VolkerFitzpatrick a contract to design, build and commission two depots to maintain the 1 140 Desiro City EMU cars which the Cross London Trains consortium is to supply for Thameslink services though London. The depots at Hornsey in north London and Three Bridges in West Sussex are being built simultaneously by two in-house specialist project teams.
The Three Bridges depot will be split into east and west side facilities either side of the London - Brighton line. There will be a maintenance building with five 12-car roads, stores, workshops, offices, 11 stabling and servicing sidings, two washing plants and a wheel lathe. This depot is due for completion in 2015.
The Hornsey depot to be completed in 2016 is being constructed within an operational railway environment adjacent to the East Coast Main Line and the existing Hornsey depot. This requires the co-ordinated redevelopment of the existing depot and also derelict sidings immediately to the north. The work includes widening of two bridges and building a maintenance shed with three 12-car roads, two carriage washing machines and offices. Alterations to the existing depot are being undertaken in close consultation with current operator First Capital Connect to minimise disruption.
'Our extensive experience in building state of the art rail maintenance depots, coupled with Siemens' considerable experience in this area, makes for a dynamic and highly skilled integrated project team', said VolkerFitzpatrick Managing Director Richard Offord.