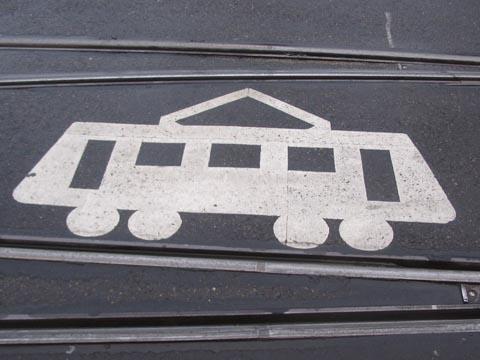 Secretary of Transport Juan Pablo Schiavi and Mayor of Córdoba Daniel Giacomino ratified an agreement on October 5 to build an 18·5 km metro network with 29 stations in Argentina's second-largest city, which has 1·5 million inhabitants. The project would be implemented by China Railway International and work would take four years. China's Eximbank has agreed to provide 85% of the estimated investment of around US$1·8bn, with the remainder financed by the national government.
Public consultation is underway in Nürnberg for a proposed 2·5 km northern extension of tram routes 4 and 9 from the existing terminus at Thon to Am Wegfeld. Completion of the €26m project is envisaged in 2013.
The Swedish city of Norrköping has built a 4 km tram extension with nine stops from Ljura south to Hageby, Navestad and Ringdansen as part of an urban development project. The 2 km section from Ljura to Trumpetaregatan opened on October 21; the rest of the route is due to enter service this month.
Greater Amsterdam regional transport authority Stadsregio Amsterdam has renewed the concession of incumbent operator GVB from 2011 to 2017, with an option for a further four years. Several other operators, including Veolia and Connexxion, intend to contest the decision.
Novosibirsk metro opened a 1·6 km extension of the Dzerzhinskaya Line from Beryozovaya Roshcha to Zolotaya Niva on October 7. Known as the Green Line, it is now 5·4 km long with five stations.
A further five stations on Dubai metro's Red Line opened on October 15 at Jumeirah Lake Towers, Nakheel, Sharag DG, First Gulf Bank and Business Bay. The western section from Ibn Battuta to Jebel Ali with three stations is not yet in operation. On October 13 the Ruler of Dubai, Sheikh Mohammed bin Rashid al Maktoum, launched trial running on the Green Line when he travelled from Dubai Healthcare City to Etisalat.
Manchester Metrolink trams began serving a new stop at MediaCityUK on September 20. It is located on a 400 m spur from a triangular junction with the Eccles line at Broadway; trams to and from Eccles are currently reversing as an intermediate call, but Gmpte expects to launch a dedicated shuttle from Cornbrook 'at a later date'.