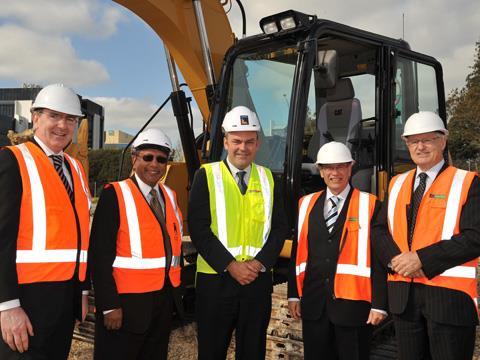 NEW ZEALAND: Transport Minister Steven Joyce turned the first sod on September 18 to launch construction of the first new passenger rail route in Auckland since the Eastern Line opened in 1930.
The 2 km Manukau Rail Link will branch off from the Southern Line at Puhinui then run alongside the SH20-1 motorway extension to reach Davies Avenue, where a there will be a station serving Manukau Institute of Technology's planned campus.
Leighton Works is principal contractor on the NZ$50m link, which is expected to open in the first half of 2011 as part of the NZ$600m Project DART upgrade of Auckland's rail network.
'Manukau is one of the largest and youngest cities in the country', said KiwiRail Chairman Jim Bolger. 'This infrastructure will open up a world of new opportunities for the thousands of young people considering their education and careers and we are immensely proud to be part of that. Rail is clearly a vital part of the transport mix when moving large numbers of people across a city that continues to grow.' www.projectdart.org.nz