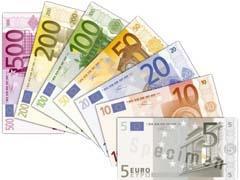 Belgium: A 1·6 tonne capacity Europont overhead crane with a Verlinde Eurobloc hoist has been installed at STIB's Woluwe tram depot in Brussels.
Netherlands: INIT has a contract to provide Copilotpc onboard equipment and GPRS communications for 129 trams, 226 buses and 41 other vehicles operated by Rotterdam transport company RET.
Norway: Railcare Group of Sweden has acquired a 33% stake in Grenland Rail from Miljø og Veiservice for SKr1m.
Russia: Transmash Holding has acquired 50·5% stake in the Velnii electric traction research and design institute in Novocherkassk.
Saudi Arabia: During a visit by President Hu Jintao last month, a 6·7bn riyal agreement was reached for China Railway Construction to build a 18 km rail line linking pilgrimage sites around Makkah.
South Africa: KPMG has been advising Transnet on the allocation of capacity to manganese traffic from Hotazel to Port Elizabeth. Transnet caps annual capacity at 4·4 million tonnes until 2013, but recognises this may not meet demand.
UK: Telent has begun the roll-out of infrastructure to support an IP-based public address system from Application Solutions on the Docklands Light Railway.
Network Rail has awarded Siemens a £24m contract to supply and install GSM-R radios for the majority of train cabs. The system will be working in London, the southeast and southwest by 2012, and nationally by 2013.
USA: WiFi Rail Inc has signed a 20-year revenue-sharing agreement under which it will fund and operate wi-fi on the BART metro in San Francisco. Passengers will be able to subscribe, or receive 3½ min of free access for every 30 sec they spending watching advertisements.