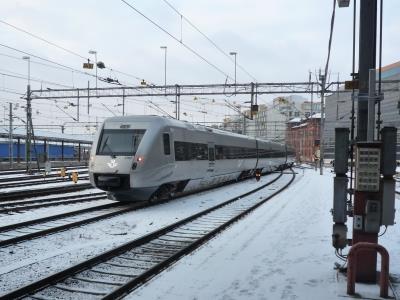 SWEDEN: National passenger operator SJ has extended its distribution agreement with transaction processing specialist Amadeus to provide travel agencies and corporate travel management companies worldwide with access to its fares inventory.
Under the agreement, SJ becomes the latest operator to sign up to the Amadeus Global Rail Sales Platform. This replicates some of the attributes of the Global Distribution System which underpins international air travel sales; GRSP is already used by Trenitalia and Eurostar among others.
SJ's timetable, fare and yield management fare data will be available to online and offline travel agencies globally, whilst the Amadeus e-Travel Management product enables corporate travel managers to access the full range of SJ products. Addressing the Amadeus Rail Forum in Nice on November 28, Thomas Mann, Head of Distribution at SJ, told delegates that indirect sales and corporate travel agencies were especially important channels in Sweden.
International sales represented less than 2% of SJ's turnover in 2011, said Thomas Drexler, Head of Rail at Amadeus. 'The commercial opportunity for both SJ and Amadeus is clearly huge'.