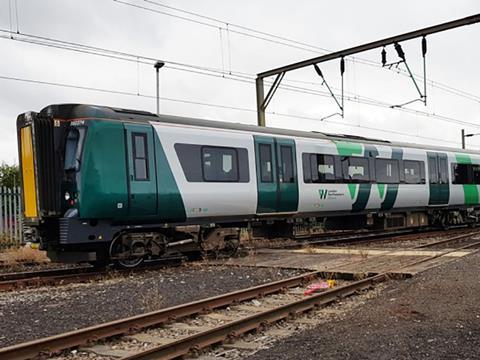 UK: West Midlands Trains is to equip 50 Siemens Class 350 Desiro EMUs with real-time passenger information systems developed by KeTech and Axion, which will include 22 inch screens.
Deployment is planned between May 2019 and May 2020.
'This new system will be a great improvement on what our customers currently experience and will allow us to communicate changes to services more quickly and clearly, as well as helping people plan their onward journeys', said David Whitley, Head of Customer Experience at the operator.