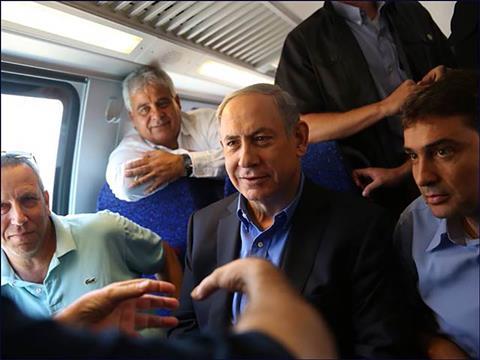 ISRAEL: Israel Railways launched passenger services from Netivot to Be'er Sheva' on September 19, two days after Prime Minister Benjamin Netanyahu and Transport Minister Israel Katz joined VIPs on an inaugural train marking the completion of the through route between Ashqelon and Be'er Sheva'.
There are 25 trains/day in each direction, with two trains/h in the peak.
Construction of the 70 km double-track line between Ashqelon and Be'er Sheva' began in July 2010 and has cost 2bn shekels. The line opened as far as Sderot in December 2013 and to Netivot in February 2015. Construction of the station at Ofaqim has been delayed, and opening is now planned for December
Israel Railways General Manager Boaz Zafrir said the opening of the route forms part of a vision of bringing 'new lines and modern trains' to the south of Israel. In an effort to encourage demand and help attract people to live in the area served, local residents are being offered three months of free travel and then half-price rail journeys anywhere in the country until the end of 2017.