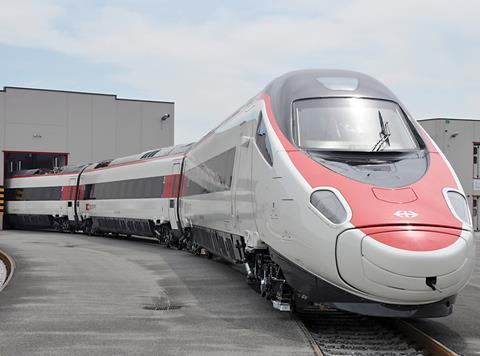 SWITZERLAND: The first of a batch of eight ETR610 New Pendolino tilting trainsets ordered by Swiss Federal Railways in July 2012 has been delivered from Alstom's Savigliano plant in Italy.
Type approval for Switzerland was completed before delivery, and dynamic trials are now underway with the aim of two trainsets being handed over to SBB by the end of the year.
The seven-car trainsets with 430 seats and a top speed of 250 km/h will be TSI-compliant for use on Gotthard route services to Milano.