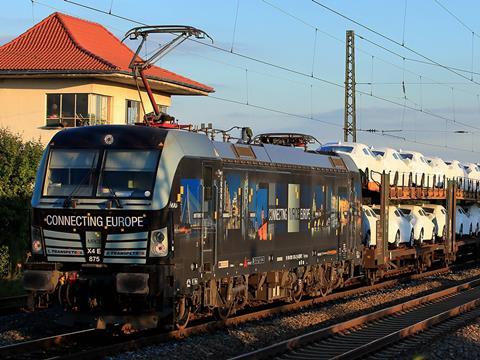 EUROPE: Mitsui Rail Capital Europe has ordered a further 10 Vectron locomotives, Siemens announced on June 17, which will take the leasing company's Vectron fleet to 66.
The 6·4 MW multi-system electric locomotives with a maximum speed of 160 km/h will be fitted with ETCS as well as national train control systems for use on cross-border routes between Germany, Austria and Italy.
'Based on our positive experience with the Vectron locomotives so far, we have decided to make this additional purchase', said MRCE Chief Executive Junichi Kondo. He felt the Vectron offered a high degree of flexibility and the ability to work in multiple with MRCE's existing Siemens ES64F4 fleet.
Siemens Mobility CEO Jochen Eickholt said the companies had worked together for a number of years, and MRCE 'not only orders the locomotives, but works closely with us to ensure that their service and maintenance is as efficient as possible with the help of data analytics'.