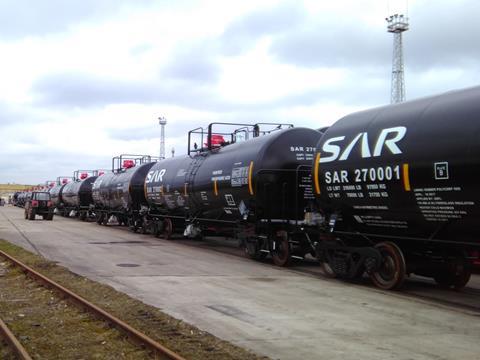 SAUDI ARABIA: The Greenbrier Companies and Saudi Railway Co have signed an agreement to establish a joint venture to invest in the Saudi rail freight market and potentially the wider Gulf Co-operation Council region.
The agreement is subject to the completion of final due diligence by the parties and required government and corporate approvals.
Based on achieving 'identified milestones', Greenbrier would supply wagons and freight handling equipment worth up to US$100m, and would operate freight terminals. SAR would provide locomotives, rail access and haulage services.
Using its investment syndication model, Greenbrier would facilitate the raising of an additional US$170m in collaboration with SAR and international investors. Greenbrier would have the first right to supply vehicles for the joint venture's wagon pool and to establish a local manufacturing presence.
The US company said SAR would benefit from technology and knowledge transfer, advanced wagon designs and efficient network service design, with the joint venture promoting supply chain efficiencies by increasing local content, reducing the capital burden on SAR, lowering SAR's operating costs and improving competitiveness with road transport.
'The joint venture will benefit the people of Saudi Arabia by enhancing the capacity and efficiency of freight and logistics systems in the kingdom while contributing to local job growth, economic development and national defence mobility', said Greenbrier Chairman, CEO & President William A Furman on October 26. 'As the kingdom advances economic diversification to improve the life of its people, it will significantly grow its transportation infrastructure. We are pleased to partner with SAR as it addresses these needs in its rail network.'