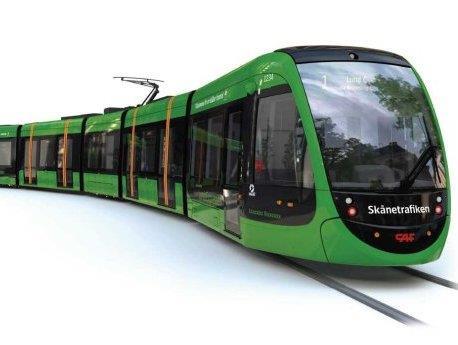 TSA is to supply traction motors to the seven trams that CAF is supplying for the tram project in Lund.
Uber is integrating public transport information into its app for users in Sydney.
CRRC Zhuzhou has tested its Autonomous Rail Rapid Transit articulated battery bus in Doha.
Mass Rapid Transit Authority of Thailand expects the government to approve a light rail project for Chiang Mai next year. The 12 km Red Line from Nakhon Ping Hospital to Mae Hia could open in 2027.
Liga Auto is to supply two battery buses and one charging station to Vladivostok.
An extension of Mashhad metro Line 2 opened on July 27 between Shariati and Shahid Kaveh.
The Tver tramway has closed.
MAZ is to supply 70 203T battery trolleybuses, 15 articulated and 55 rigid buses to Minsk.
Pro-Tra-Building has won a 31m złoty contract to build a 1·5 km extension of the Wrocław tramway to Nowy Dwór.
St Petersburg operator Gorelektrotrans has awarded the Belarus trading company a 172m rouble contract to supply 15 trolleybuses. These are likely to be supplied by Belkommunmash.
CAF is to supply a further seven metro trains to Napoli metro authority ANM for €60m.
Solaris is to supply five Urbino 12 electric buses to PKM Katowice.
The European Bank for Reconstruction & Development is providing a €10m loan towards the purchase of 40 trolleybuses for Poltava.
Trolleybus manufacturer Trans Alpha has bought the remaining trolleybus infrastructure in the city of Vologda.
A 5·5 km trolleybus route has opened in the south of Roma linking EUR Laurentina Metro B station with Tor Pagnotta.
Mercedes-Benz has won its first export orders for the eCitaro battery bus. It is to supply six to Norgesbuss for use in Oslo, five to Bergvarabuss in Ystad, and nine to Voyages Emile Weber in Canach, Luxembourg.
Škoda Electric is to supply eight trolleybuses to Mariánské Lázně and seven to Jihlava, both using bodyshells supplied by SOR Libchavy.
The US Department of Transportation's Federal Transit Administration has announced a total of $84·9m in funding for 38 projects as part of its Low- or No-Emission Grant programme to support buses with alternative traction.
Alexander Dennis has signed a five-year contract to maintain the fleet of 90 Enviro500 double-deck buses used on the Metrobús BRT network in Mexico City.