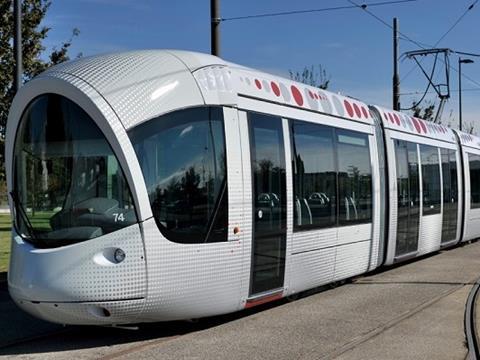 As part of a series of studies on shared mobility in different urban contexts, the International Transport Forum at the OECD has published a report examining five scenarios in which shared transport options could replace privately-owned cars in the Lyon metropolitan area. The simulations offer insights on how shared mobility can reduce congestion, lower CO2 emissions and free public space. The analysis also looks at quality of service, cost and citizens' access to opportunities. The interaction of shared services with mass transport and optimal operating conditions are also examined, to provide decision makers with evidence to assess opportunities.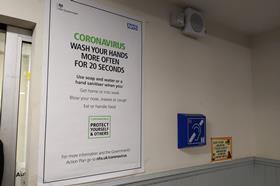 UITP has called on all European public transport operators to guarantee the provision of services during the lockdown period, while ensuring that drivers and other staff are provided with essential means of maintaining personal hygiene and limiting their contact with the travelling public. It was also stressed that services provided for moving health workers should be prioritised, and employees known to be at high risk from Covid-19 should be temporarily taken off work to minimise risk to them.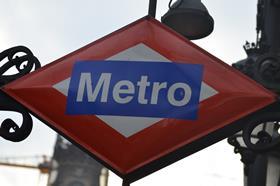 A drastic reduction in ridership owing to Covid-19 has enabled Metro de Madrid to close the southern surface section of Line 9b between La Poveda and Arganda del Rey to facilitate repairs to a road roundabout above the line which was damaged by torrential rain and giant hailstones in August and September 2019.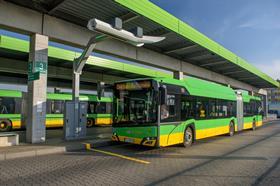 Transports Metropolitans de Barcelona has ordered 14 Solaris Urbino 18 electric buses with 145 kWh batteries and a pantograph for fast charging. They will be equipped with the Mobileye Shield+ system of intelligent cameras which monitor the surroundings and alert the driver to potential dangers with sound and visual signals. They will also be fitted with Geotab which records information about potholes.
San Diego Metropolitan Transit System is to reduce its light rail and bus services by 25% from April 13. Other changes include stopping cash payments, and introducing a rear-door boarding policy on buses to increase the distance between passengers and drivers. 'MTS has lost about 65% of ridership on buses and trolleys since the Governor's stay-at-home order', said Chair Nathan Fletcher. 'It seems counterintuitive, but this is actually a good thing. It means our community is working together to limit the spread of Covid-19 by staying at home.'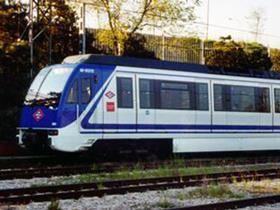 Metro de Madrid has donated 467 jackets with fleece lining, 73 coats, 51 pairs of gloves and 40 scarves to the temporary hospital which has been established in the Ifema trade fair centre. The clothing was part of the Metro's stock of old uniforms which have recently been replaced. The operator also donated 350 towels and bottled water left over following the COP25 summit in Madrid, and will go to low-income families and hostels for the homeless. Metro de Madrid is also supplying material to one of its employees who owns a 3D printer and is using it to manufacture face masks.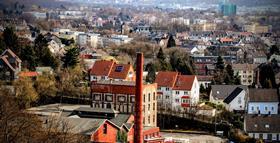 Wuppertal transport operator WSW Mobil has commissioned PSI Transcom GmbH to implement its PSItraffic depot management system to monitor and control around 300 buses at the in Varresbeck and Nächstebreck depots. The DMS will digitize and automate almost all processes and support the planned changeover to vehicles with non-diesel drive systems including fuel cells.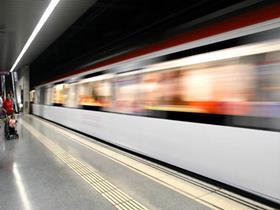 Transports Metropolitans de Barcelona staff have been invited to partcipate in clinical testing of a possible Covid-19 treatment incorporating Hydroxychloroquine, an approved drug which is already on the market for the treatment of malaria.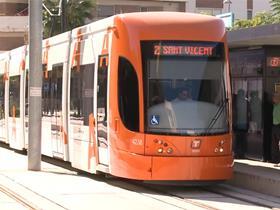 FGV has provided health workers with 5 000 free tickets for use on the Valencia and Alacant urban transport networks during the duration of the coronavirus lockdown.