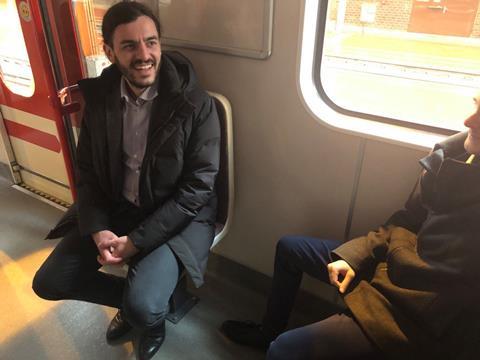 A revised seating layout is being tested on the Praha metro. The current seats are arranged in a 2+1 transverse configuration, but in the proposed layout the single seats are turned 90º to face the aisle. Many passengers were already sitting sideways on these seats, and DPP feels that the change could suit their preferences as well as improving passenger flow.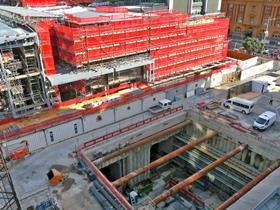 Construction of Auckland's NZ$4·45bn City Rail Link is to resume on April 28, with changes including restricted access to sites, physical distancing, protective clothing and new cleaning regimes. 'Ever since the lockdown began four weeks ago there has been a lot of desk-top planning for a quick re-start and we're well prepared to come out of the starting blocks fast', said Chief Executive Dr Sean Sweeney on April 21. 'We're already inspecting all CRL sites and making them ready for a safe return to work next week.'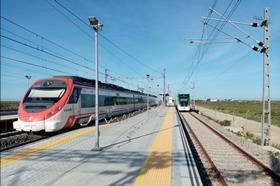 The Junta de Andalucía's Public Works Office has awarded Kapsch TrafficCom a €2m three-year contract for maintenance of signalling, optic fibre, radio and telephone communications networks, CCTV, passenger information systems and ticket vending machines on the Cádiz tram-train line which is currently on test ahead of opening.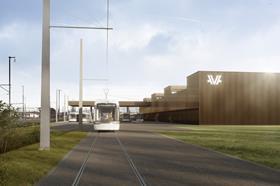 Swiss federal transport office BAV has granted planning permission for a SFr44m depot to serve Zürich's Limmattal light rail project, with capacity for 14 vehicles. Construction is due to start in May for completion in 2022.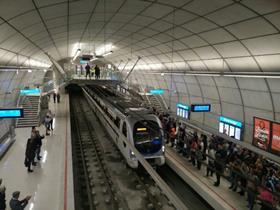 Euskotren reintroduced full peak hour service frequencies on Line 3 of the Bilbao metro on April 20, so that passengers can maintain social distancing. There are now 8 trains/h in each direction between Kukullaga in the eastern suburbs and Matiko to the west of the city centre. Outside the peaks there are 4 trains/h in each direction.