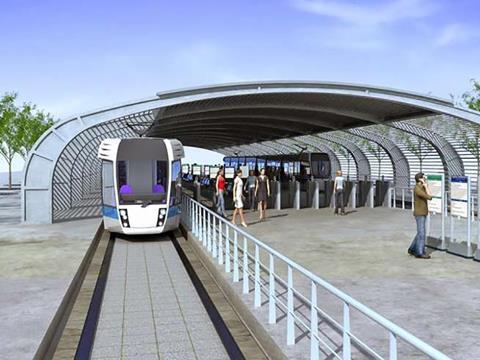 RUSSIA: The Moscow city government approved the start of planning for two new tram routes in the south of the city on December 8.
The first project is an extension of a route approved in June 2014. Construction of the 8·3 km, 10-stop line from Krasnogo Mayaka to Biryulyovo is due to begin in 2016 and includes 2·1 km of elevated alignment.
The newly approved extension would run from Biryulyovo, where the depot is to be built, to Zagorye with eight stops; 700 m of this 5·2 km section would be elevated. The segregated track would allow commercial speed of 25 to 30 km/h, with trams running every 4 to 5 min to give a capacity of 5 500 passengers/h. It is envisaged that 30 m long low-floor trams would operate. The route is one of five 'fast tram' lines currently being planned for Moscow. The others would run along the following routes:
Shose Entuziastov – Ivanovskoye;
Medvedkovo – Lianozovo;
Krasnogvardeyskaya – Domodedovo Airport;
Planernaya – Khimki.
The other approved line is an 11·7 km circular route in the Novomoskovskiy district, which would serve the residential development currently under construction at Kommunarka. The isolated line would have 16 stops and a depot is to be built on a 6·9 ha site near Gavrikovo.
A detailed timeline for construction has not yet been set out, as this is dependent on the speed of the residential development. It is likely that the tram line would open after a metro extension to the area, which is expected in 2020.