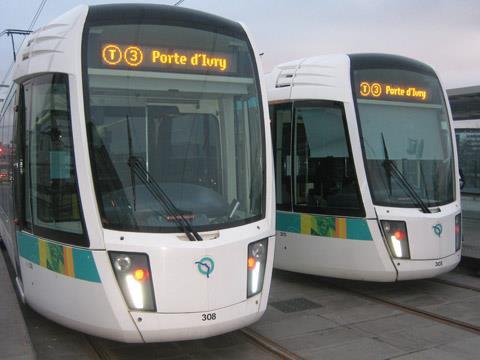 The European Investment Bank is providing a €128m loan towards the extension of Paris tram route T3. The 4·3 km extension from Porte de la Chapelle to Porte d'Asnières will have eight stops.
Los Angeles County Metropolitan Transportation Authority has authorised a study into converting the Orange Line bus rapid transit route into a light rail line.
Wi-fi is to be introduced at all stations on Singapore metro's North East Line and 12 other stations 'with high commuter volume' over a period of nine months starting on August 22.
Santa Clara Valley Transportation Authority has prequalified bidders for the double-tracking of the Green light rail line between Mountain View and Whisman. Work is expected to begin this year for completion in late 2015.
The final civils contracts for Singapore's Thomson Line have been awarded by LTA. A Penta-Ocean Construction/Bachy Soletanche JV is to build Orchard station for S$498m; Marina South is to be built by Sinohydro/Sembcorp Design & Construction for S$488m; and Nishimatsu Construction Co/Bachy Soletanche is to build Gardens by the Bay for S$331m.
Port Authority of Allegheny County has awarded Jacobs a four-year contract to provide professional engineering design services for its Pittsburgh light rail line.