12 - 14 September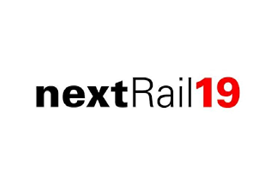 International Rail and Mobility Conference in Zurich, Switzerland

This year's international rail and mobility conference nextRail19 will be held at the Swiss Federal Institute of Technology (ETH Campus) in Zurich.
Organised by ETH Zurich in cooperation with SMA and OpenTrack, the event will take place from 12 to 14 September 2019 and is entitled "Agile Models for railway system planners and managers".
Website:https://nextrail19.ch
ZURICH (ETH) - SWITZERLAND
More than 250 participants from 20 countries are expected in Zurich (ETH).
This benchmark conference will once again attract a broad international audience of decision-makers, experts and scientists from the fields of rail and mobility.
The conference will continue with its established and successful programme: Symposium (Thursday), seminars (Friday), followed by a technical excursion (Saturday). The traditional conference dinner will take place on Thursday evening.


Conference venue
ETH Zurich Hönggerberg (HCI, HIL)