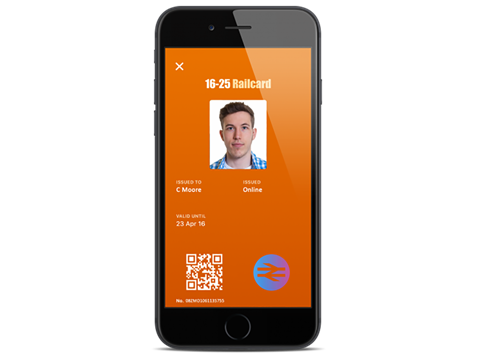 UK: The roll-out of smartphone app versions of Railcards which offer discounts on fares is to begin shortly and start with the 16-25 Railcard, the Rail Delivery Group announced on July 29. The Network Railcard will follow later this summer, with the full range to be available to new and renewing customers by the end of autumn.
RDG said the new app would 'make the problem of forgotten Railcards a thing of the past'. Customers who lose their smartphone or run out of battery power would be able to swap a digital Railcard to another mobile device 'quickly and easily'.
A rule change means that a customer who fails to show a Railcard and is asked to pay extra will be guaranteed a refund on at least the first occasion in any year provided they can produce the Railcard later.
A digital Railcard will cost the same as a paper or plastic Railcard. Customers can choose to have their Railcard on their smartphone, posted to them or to buy a Railcard at a station.
National Railcards and the Network Railcard will be available on the new app, but local Railcards and other concessionary discount cards will not be available.