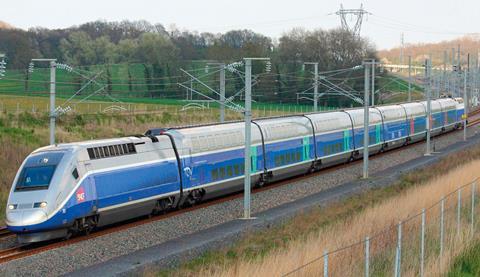 MOROCCO: The dream of high speed trains in North Africa moved a step closer on October 22, when Alstom Transport announced that it had been selected to supply a fleet of 18 TGV Duplex trainsets to Moroccan national railway ONCFM. Subject to final negotiations, the order is due to be placed early next year.
The 320 km/h high-capacity double-deck sets would initially be used on the 200 km coastal corridor linking Tanger, Rabat and Casablanca. A 47 km cut-off between Sidi Yahya and Mechrâ Bel Ksiri now taking shape is intended to form the basis for a high speed line between Tanger and Kenitra, which ONCFM expects to complete by 2013. This would cut the Tanger - Rabat journey time from 4 h 45 min to 1 h 20 min, and Tanger - Casablanca from 5 h to 2 h 10 min.
On the new Casablanca - Marrakesh line, which is being designed by Systra for speeds of 300 km/h or more, the Duplex sets would reduce journey times from 3 h 30 min to 1 h 15 min.
With assistance from French companies including SNCF International and Alstom, ONCFM is planning to build up to 1 500 km of high speed lines by 2030-35, including the long-planned route from Marrakech to the Atlantic coastal town Agadir and a new Maghreb Link from Rabat to Fez and Oujda on the Algerian border.