Organisation: RSSB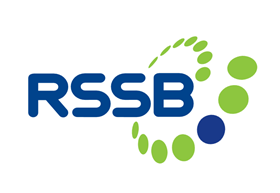 Location: London, UK
Deadline 21 January 2020
Principal Control Command and Signalling Engineer
Competitive Salary and Benefits
Are you an expert in mainline signalling principles and applications?
Here at RSSB we are looking for a Principal Control Command and Signalling Engineer to join our Standards team. Providing technical expertise necessary to support RSSB's delivery of standards projects covering new and existing technologies, you will lead and work with stakeholders to develop requirements and guidance at European, national and route levels. You will also facilitate industry consensus on emerging requirements, rationale and guidance and support proposals to introduce, modify or withdraw requirements, and applications for deviations from standards.
In return you can expect a positively challenging environment in which you will find yourself writing and developing industry standards, operating in an organisation that has a reputation for an independent and ethical way of working.
You will be a systems thinker and technical expert in mainline signalling and applications with a good understanding of the railway as a whole system, including legislation and standardisation. You will also be able to act autonomously, understand the role of standards and the development of good requirements. Experience of managing a small team and strong stakeholder management experience is also key, underpinned by strong communication skills and the ability to influence others productively.
Closing date: 21 January 2020
To apply please visit our career pages: https://careers-rssb.icims.com/jobs/1181/principal-control-command-and-communications-engineer/job