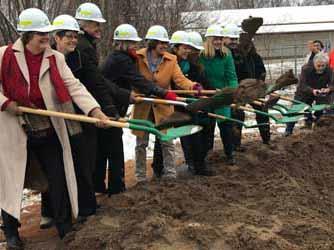 USA: A groundbreaking ceremony for the Minneapolis Southwest Light Rail project took place on November 30 at the site of the line's rolling stock stabling depot in Hopkins.
Main construction work is due to take place in 2019-22, ahead of a period of testing in 2022-23. Passenger services are due to begin in 2023 and would operate as an extension of the existing Green Line.
The 23·3 km route between Minneapolis and Eden Prairie will serve 16 stops. Ridership is forecast at 34 000 passengers per weekday.
A joint venture of Lunda and C.S. McCrossan was awarded a $799·5m civil works contract earlier in November.
Twin Cities Metropolitan Council expects to receive a $929m Full Funding Grant Agreement from the Federal Transit Administration that would cover nearly half of the $2bn project cost.