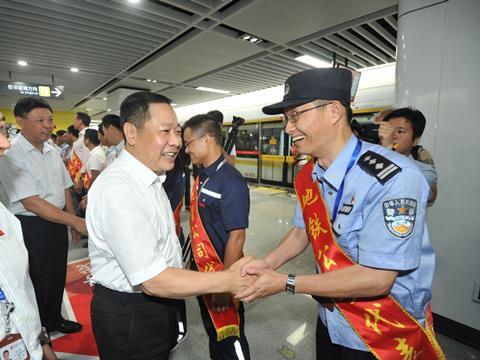 CHINA: Trial operations on the second line of the Nanchang metro began at 10.00 on August 18.
Line 2 serves 17 stations on a 19·6 km alignment between Metro Central in the north and Nanlu in the south. Interchange is provided with Line 1 at Metro Central, and Nanchang West railway station is also served.
Line 2 will eventually reach 31·7 km. The next phase would extend it east from Metro Central to Xingjia'an via the city's main railway station.
Nanchang's fist metro line opened on December 26 2015 between Shuanggang and Yaohu Lake West.