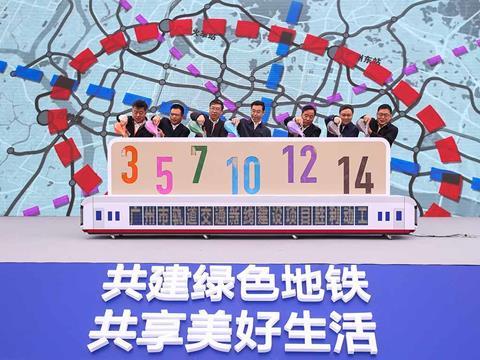 CHINA: A ceremony at Higher Education Mega Center South station on November 19 marked the launch of six metro construction projects in Guangzhou.
The projects will add 111·7 km and 67 stations to the network and are cumulatively worth 100bn yuan. The network is currently 391·7 route-km, and 15 metro lines totalling 421·2 km were under construction before the ceremony.
The eastern extension of Line 3 would add 9·6 km and four stations. The partly underground route from Panyu Square to Haishu is due to open in 2022.
A 9·8 km eastern extension of Line 5 will run from Wenchong to Huangpu Ferry Terminal, adding six stations.
The northeastern extension of Line 7 from Higher Education Mega Center South to Shuixibei is 21·9 km and will add 11 stations. A separate western extension from Guangzhou South Railway Station to Weichong is under construction and scheduled to open in 2020.
Line 10 is a new line that would take over the existing 6 km Line 3 branch from Tianhe Coach Terminal to Tiyu Xilu, from where a new 20·9 km with 13 stations would run to Xilang. The underground Line 10 will be operated by six-car Type B trainsets once it opens in 2022.
The underground Line 12 is being built between Higher Education Mega Center South and Xunfenggang on a 37·6 km alignment serving 25 stations. Type A six-car trainsets will operate the line, which is due to open in 2023.
The second phase of Line 14 would add 11·9 km of underground alignment with eight stations between Guangzhou Railway Station and Jiahewanggang.