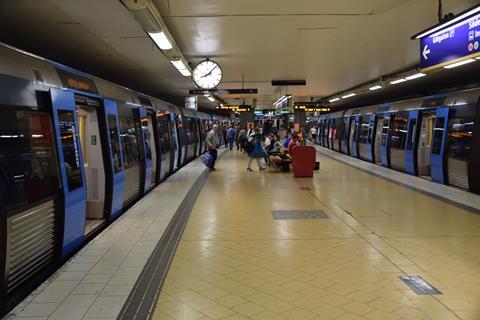 SWEDEN: The Subterra subsidiary of Czech company Metrostav Group has been awarded a KC5bn contract to undertake drill and blast tunneling for a 4·1 km western extension of the Stockholm metro Blue Line from the northern terminus at Akalla to the Järfälla housing development near Barkaby, adding two new stations.
The Akalla – Barkarbystaden section will run in two single-track tunnels, while Barkarbystaden – Barkarby will have a double-track bore and a service tunnel.
The intermediate station at Barkarbystaden is intended to serve a new city district now being developed on a former airfield site. The Barkaby terminus will be 30 m below ground, providing interchange with suburban rail services.
Tunnelling is scheduled to begin in June for completion in September 2023; the extension is now expected to open in 2026.