Address:
CARL Berger-Levrault
361, allée des Noisetiers
69760 Limonest, France
Phone: +33 4 26 29 49 49
Email: info@carl.eu
Website: www.carl-software.com
CARL Berger-Levrault, a global expert in technical asset and maintenance management solutions (CMMS /EAM) for more than 30 years, has been active in the field of transport since 2008.
With associates all over Europe, Nord America, and Nord Africa, CARL Berger-Levrault relies on experts in the operating of CMMS projects using CARL Source Transport and, initiated important worldwide projects. It now boasts prestigious references such as:
Subways of Algiers, Cairo, Dublin, New York, Seoul, Paris (Orlyval),Turin … Trams of Casablanca, Grenoble, Lima, Nantes, Neuchâtel, Rabat, Tenerife, Tunis … Railway lines: Ankara, Tours-Bordeaux (MESEA), Nimes (OCVIA), Trans-Gabon Railway … Management of rolling stock: Akiem, Colas Rail, FER (Ferrovie Emilia Romagna), National Office of Morocco Railways … Public transport of the cities of Clermont Ferrand, Friborg ( Switzerland ) Grenoble, Marseille, Montpellier, Mulhouse, Nantes, Nice, Poitiers etc.
CARL Berger-Levrault also collaborates with specialists such as Alstom, Siemens, Colas Rail etc.
Discover CARL Source Transport, and mobile solutions CARL Touch, CARL Flash and new app CARL Express

CARL Source Transport: Solution dedicated to the management of your fixed installations, linear assets and rolling stock.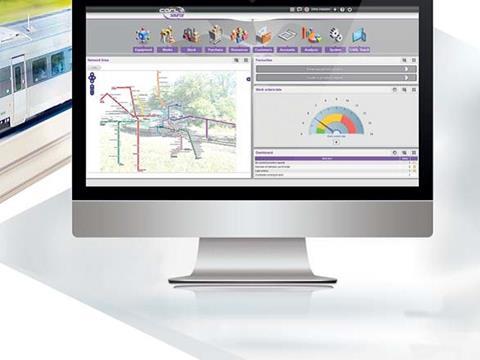 CARL Source Transport manages all of your maintenance processes: curative; preventive; predictive; regulatory; financial; contracts; guarantees; description of installations and rolling stock via graphic interactive tree structures linked with .DWG diagrams (AutoCAD®), GIS (ArcGIS®) and BIM model ; Indoor Navigation; IoT (Internet of Things); data integration with SAE monitoring of incidents and PCC portal etc.
CARL Source Transport mobile apps:
CARL Touch is dedicated to field technicians and inventory managers to track the technical activity in real time, accounts, inventory management & inventories …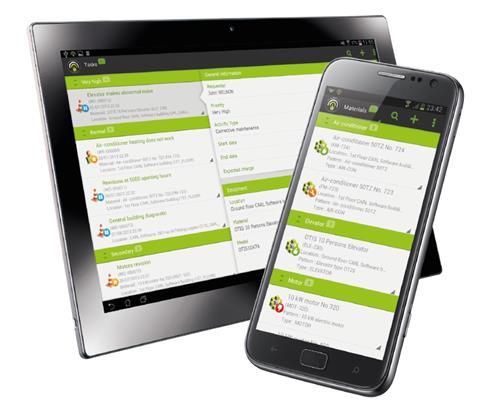 CARL Flash, the service request application for the general public allows any users of public transport to easily contact the responsible maintenance departments to request a variety of services, such as reporting malfunctions, damage, vandalism etc.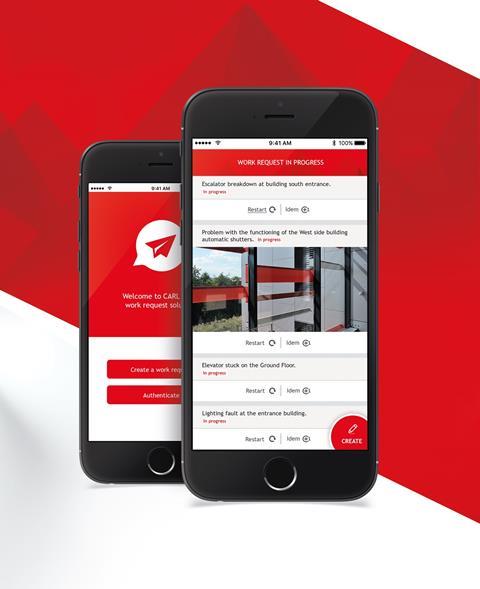 CARL Xpress, a new application for technicians and service providers: intuitive and simple, CARL Xpress makes it possible to draft express reports in just a few clicks. Its streamlined UX uses functionalities facilitating the exchange (chat) and acquisition of information (voice dictation, multimedia, NFC, QRCode).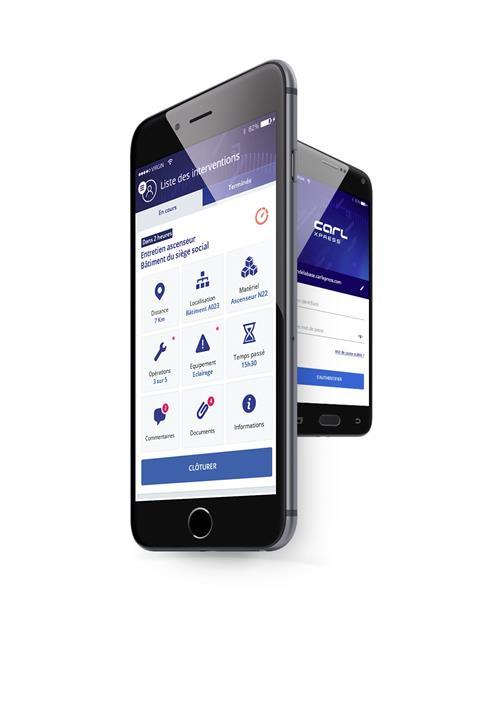 The application is intended for all agents, both inside and outside the company (production teams, oversight agencies, service after sales technicians), required to perform maintenance actions or basic diagnostics
Video Transport CARL Berger-Levrault: