Website: www.firstclass-safety-control.co.uk
Email: info@firstclass-safety-control.co.uk
Phone: 01621 743743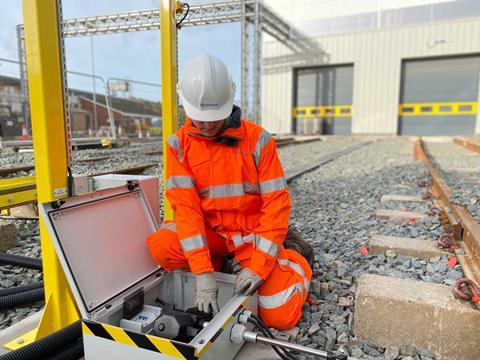 Rail Depot Safety & Control should be a process that works seamlessly with operational activities. At FirstClass Safety & Control we are committed to making railway depots safer, introducing ground-breaking safety control systems and procedures to protect the depot workforce.
We offer a safer future in Railway Depot Operations, including:
The industry's first RFID based Depot Protection System (DPS) to replace traditional key exchange technology.
An industry first – we have integrated Wi-Fi interlocks into our Rail Depot Protection Systems to operate the depot shunter vehicle's brakes

SIL 2 safety level applicable DPS

using industry proven hardware and software techniques to monitor and ensure the railway maintenance depot environment is safer.
Pictorial RFID Reader – over the past 12 months we have developed the FirstClass

Pictorial RFID Logon Station

helping to eliminate potential misunderstandings which could cause safety issues, and with operator acceptance on every step protect both the operator and the business from any uncertainty.
We also offer our combined

Depot Protection System/Depot Control System

which will further eliminate uncertainty by removing interfaces between personnel safety and train movements as our system now fully integrates both systems to provide one fully functional, fully integrated safety system.
As part of FirstClass Safety and Control's rail safety services we supply locally operated points systems (LOPS). Locally operated points systems are designed to enable rail depot operational staff to manage the safe movement of the trains in and out of the depot maintenance areas.
Link: https://www.firstclass-safety-control.co.uk/rail-services/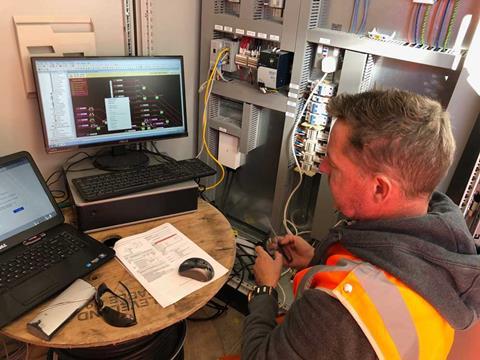 Our Clients:
Supporting documents
Click link to download and view these files