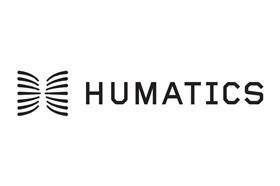 Website: https://humatics.com/mobility_technology/
The HRNS (Humatics Rail Navigation System) is designed and developed by the Humatics team composed of world-renowned navigation experts and transit industry veterans - HRNS has been rigorously tested and vetted in collaboration with leading urban transit sector operators, transit agencies, signaling systems providers and rail security experts.
HRNS enables instant, highly accurate positioning and localization for rail and transit system providers, enabling precise localization of their fleet and vehicles using advanced sensor fusion algorithms. Humatics sensor fusion technology brings value adding, efficiency increasing and both capital and operating cost reducing set of features to take HRNS above and beyond legacy positioning solutions. Customers use Humatics' systems to solve mission-critical localisation and navigation challenges in harsh environments where other technologies fall short such as in metros or urban rail transit.
Founded by world leaders in AI-assisted piloting, autonomous navigation, and high-precision radar, Humatics - a global leader in sensor fusion based navigation and localization technology is headquartered in Waltham, Massachusetts.
Supporting documents
Click link to download and view these files