NETIVEI ISRAEL - National Transport Infrastructure Company is a non-profit state-owned company operating under the Ministry of Transportation.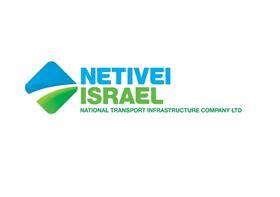 Address:
3 Ariel Sharon St.,
Or Yehuda, 6050001
Telephone: 03-7355401
Website: www.iroads.co.il/
In 2017, Netivei Israel launched its third multi-year plan (2017-2021) involving a unprecedented investment of NIS 55 billion. The plan includes development and maintenance intercity road network and new rail lines, all to promote and improve the quality of life of road users and mass transit throughout the country.
At present, intercity road network counts more than 8,500 kilometers of roads and 2600 road structures and bridges.
Netivei Israel operates National Traffic Management Center which provides informational services to all road users in Israel.
Netivei Israel plans, designs and constructs new railway lines expending existing railway network in Israel. In last four years 3 railway lanes with total length of 99 km were commissioned:
Haifa – Beit-She'an (2016) – 60 km single line with 5 stations
Akko – Karmi'el (2017)– 22 km double track line with 2 stations and a double tunnel 4.65 km long
Herzliya – Kfar Sava (2018) – 17 km double track line with 2 stations and single tunnel 2 km long
Recently, Netivei Israel has progressed with the design of 7 railway projects which are expending railway network all over the state of Israel.
Since 2017 Netivei Israel is responsible for planning, design and construction of a new international airport which will be a supplementary facility to the existing Ben Gurion airport.
Netivei Israel implements initiatives and strategies which aim to minimize an impact transport infrastructure on environment.