About nVent SCHROFF Railway & Transport Solutions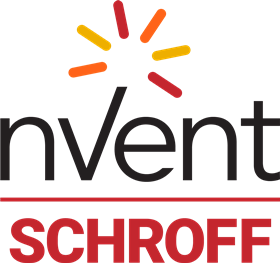 For more than 50 years, nVent SCHROFF has claimed a worldwide leading position for the reliable and secure protection of electronic systems. Our decades of experience and comprehensive applications knowledge in railway and transportation systems enable us to offer precisely what will take you a step further: complete solutions that can be implemented globally and are developed to meet your particular requirements - that will withstand the strict safety requirements of railway applications, including international certification.
Our comprehensive range of certified standard products demonstrates its capabilities and safe operation every day, on rail vehicles, in buildings and trackside. Because of nVent SCHROFF's modular platform concept, our products can be quickly and easily adapted to meet your individual requirements. In fact, they are so flexible that they impress on two counts: by both their high level of technical functionality and their ergonomic appearance.
nVent SCHROFF solutions feature standard, off-the-shelf and customer-specific integrated enclosures and front panels for open architecture bus-based applications including VME, VME64x, VXS, CompactPCI, VXI, MicroTCA, AdvancedMC and AdvancedTCA applications.
Complementing the chassis products is a wide range of seismic, EMC, indoor and outdoor cabinets, desk and rack mount cases like the Interscale platform for single boards, integrated systems and enclosure hardware.
About nVent SCHROFF
nVent offers a wide range of enclosures to accommodate key systems. Our enclosures are marketed under the nVent HOFFMAN and nVent SCHROFF brands and offer double protection. The SCHROFF brand offers an extensive portfolio of accessories for protecting printed circuit boards, such as card retainers, conduction-cooled board supports, front panels and handles, subracks, cases, backplanes, power supplies, cabinets and pre-assembled chassis for embedded computing systems as well as hardware management solutions. For further information, please visit schroff.nvent.com.
About nVent
nVent is a leading global provider of electrical connectors and protection solutions. We are convinced that our innovative electrical solutions provide safe systems and thereby make for a safer world. We design, produce, market, install, and maintain high-performance products and solutions that connect and protect some of the world's most sensitive equipment, buildings, and critical processes. We provide an extensive range of enclosures, electrical connectors and fasteners, as well as thermal management solutions with several industry-leading brands that stand for quality, reliability, and innovation around the globe. Our main branch is located in the United Kingdom in London. Our management is in the United States in Minneapolis, Minnesota. Our robust portfolio of leading electrical product brands spans more than 100 years and includes nVent CADDY, ERICO, HOFFMAN, RAYCHEM, SCHROFF and TRACER.
Company contact details
Address:
Langenalber Strasse 96-100
75334 Straubenhardt
Germany

Tel: +49 7082 794 0
Fax: +49 7082 794 200
Email: Schroff.de@nvent.com
Website: https://schroff.nvent.com/en/schroff
Supporting documents
Click link to download and view these files
Websites
We are not responsible for the content of external sites