OSIsoft, LLC is a manufacturer of application software for real-time data management, called the PI System. Founded in 1980, OSIsoft is privately held and headquartered in San Leandro, California.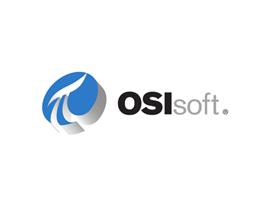 Address:
OSIsoft World Headquarters
San Leandro Tech Campus
1600 Alvarado Street
San Leandro, CA 94577
USA
Phone: +1.510.297.5800
With the explosion of data, it is no longer efficient or cost-effective to use conventional methods for accessing silos of data. It takes the PI System to connect disparate sources of sensor-based time-series data and deliver the right information to the right people at the right time in the right context.
Through a single infrastructure, companies are able to transform their business:
reduce downtime
manage assets
mitigate risks
comply with regulations
improve processes
drive innovation
As businesses expand into sensor-enabled equipment, more assets are streaming more data – increasing the need for and value of the PI System.
OSIsoft has installations in 127 countries and is widely used across manufacturing, energy, utilities, pharmaceuticals, life sciences, data centers, facilities and the process industries, as well as the public sector and the federal government. OSIsoft is headquartered in San Leandro, California, U.S.A, with offices around the world.
OSIsoft Webinars
Secure data for critical rail assets - View on demand
As modern railways adopt digital technology to increase asset reliability, improve on-time performance and reduce risk by using sensors on geographically dispersed equipment, rail infrastructures and signalling systems will become ever more exposed to cyber-attacks. This webcast will share cross-industry experience in creating a robust security solution for critical infrastructure data monitoring and management.