PowerTrunk, a subsidiary of Hytera Communications Corporation Limited, a company organized and existing under the laws of the People's Republic of China, responsible for business development, distribution and customer support for Teltronic land mobile radio projects in North America. The company is headquartered in Jersey City.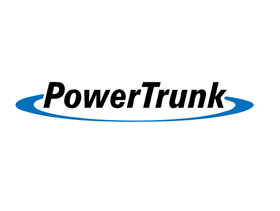 Address:
66 York St.
Jersey City, NJ 07302
Tel: +1 201 630 4520
Fax: +1 201 630 4522
Website: www.powertrunk.com
Backed by over 45 years of experience in the design, manufacturing, and implementation of digital and analog land mobile radio (LMR) projects worldwide on a turnkey basis, PowerTrunk presents a broad portfolio of critical communication solutions for the transportation, public safety, utilities, and industrial sectors based on TETRA, P25, and LTE technologies. With more than 500 network references in 60 countries, PowerTrunk is dedicated to providing complete radio network infrastructures, control centers, and end-user equipment, including specialized onboard systems. The company's flexibility, technical independence, and willingness to customize allow PowerTrunk to truly put the customer first to fulfill the most demanding communications system requirements.
PowerTrunk webinars
Communications technology has become the backbone of modern railway operations, as more and more systems exchange data between track and train.