Revenue Analytics is a revenue management and price optimization software company based in Atlanta, Georgia, United States. The firm was founded by two brothers and their father. Dax Cross is the chief executive officer, and Zach Cross is the president of Revenue Analytics. Robert G. Cross is the chairman.
Address:
300 Galleria Pkwy, Suite 1900
Atlanta, GA 30339
US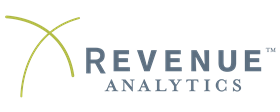 Telephone: 770.661.1444
Email:info@revenueanalytics.com
Website:https://www.revenueanalytics.com
Revenue Analytics enables Passenger Rail operators to make big revenue decisions in pricing and inventory to drive millions in revenue uplift and eliminate wasted time.
Their hybrid approach blends artificial intelligence with human intelligence to provide predictive analytics at scale. These flexible solutions enable their clients to act immediately and adapt strategically.
Revenue Analytics are one of the world's leading experts in Machine Learning & Artificial Intelligence and use it to deliver Pricing & Revenue Management capabilities to Passenger Rail Operators.
Revenue Analytics Webinars
The Customer-Centric Rail Commercial Team - Watch it here
Advanced analytics and data tools have the potential to radically reshape the commercial performance of passenger railways by ensuring passengers get the right fare at the right time, while helping operators to optimise their yield.