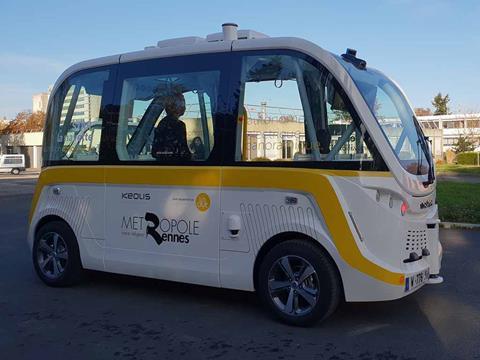 FRANCE: A driverless shuttle trial started on the Beaulieu campus of Université de Rennes 1 on November 15 and will run until June.
Two autonomous shuttles supplied by Navya are running on a 1·3 km route, which is shared with road vehicles and pedestrians. Services operate on weekdays and travel is free.
Services are operated by Keolis, which has a contract to operate public transport service on the city's STAR network. Each shuttle has a STAR employee on-board.